If you already have children when you get married, it does not mean that you must enjoy your honeymoon without them. We at Suitcase Travel have a real mix of couples who do and do not take their children on honeymoon and even couples who do both! Why not do both – it is your honeymoon after all.
For those that opt for celebrating being newly married with their children, known as a familymoon, the UK is a popular choice. It makes sense as travelling with children can sometimes be challenging so being able to jump into your car and leave at your own time can be a great option. As a result, Penny who is our resident honeymoon expert, has picked her top 6 UK accommodations for a perfect familymoon. Whether you have a baby, toddler or teenage children, you will like all these recommendations.
Talacre Beach Resort – Axminster, Devon
Talacre Beach is a 5-star Tourist Board award winning retreat that blends the traditional seaside holiday with a contemporary twist, and a touch of nostalgia. It has direct access to the beach for all to enjoy and is close to Snowdonia National Park for you to explore. The children of all ages will not get bored here with the variety of activities that are on offer including snorkelling, body zorbing, crossbows and raft building plus a tropically heated indoor pool to splash about in. There are also various clubs for children of all ages to give the adults a little time to themselves if they wish. To help the adults relax more there is the sauna and steam room.
Landal Kielder Waterside – Kielder Water and Forest Park, Northumberland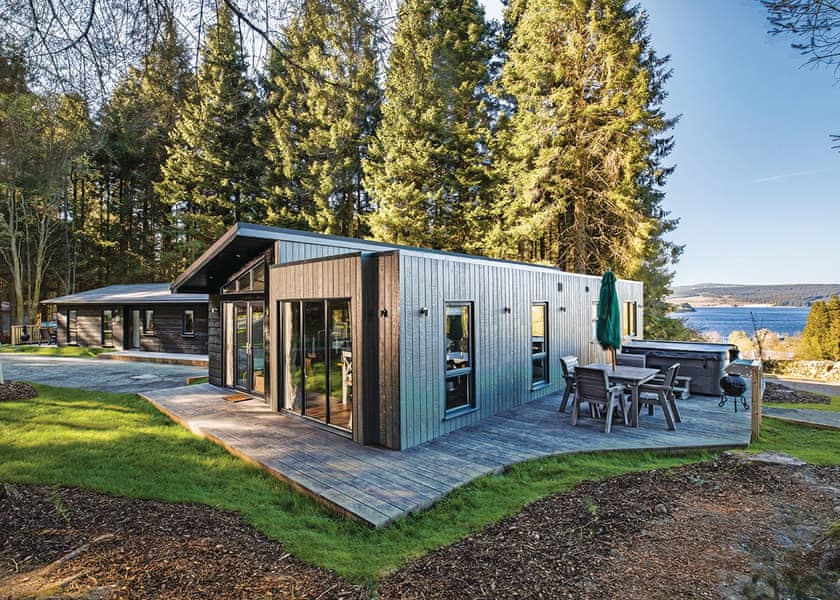 We have another award winning destination for a perfect familymoon. The location is situated where you have the darkest skies in England so you can all get cosy together under the stars to see them like you never have before. It is also on the largest man-made lake in Europe so there are plenty of water activities for you to take part in. Whether you are a thrill seeker or searching for a relaxing break create your magical moments at Kielder. There is adrenaline fuelled mountain bike trails for the adventurous and leisurely strolls through the forest for those that like to take it a little slower. Other activities include fishing, Hoverball archery, crazy carts and canoeing. A meal at the on-site gastro pub is a must as it has breath taking views across the lake.
Landal Darwin Forest – Matlock, Peak District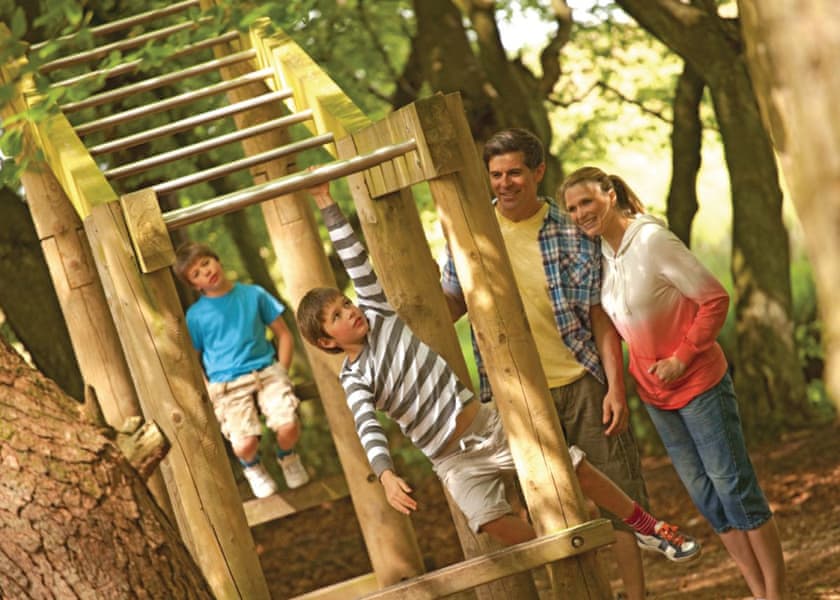 A firm favourite amongst our family customer, Landal Darwin Forest unites scenic splendour with truly fabulous facilities – perfect for enjoying quality family time at entirely your own pace. You can participate in a whole host of activities. From tennis, mini-golf, abundant footpaths and cycling trails to bodyzorbing, archery, waterwalkerz and snorkelling. The younger children are not forgotten as they will love the Little Monkeys indoor play area and the older children will have fun in the Activity Den that has pool tables and a games room. What about the adults? There is a spa just for you where you can relax with massage and beauty treatments as well. If you like theme parks, Alton Towers is not too far away from here for a thrill-seeking family day out.
Cheddar Woods Resort and Spa
Cheddar, Somerset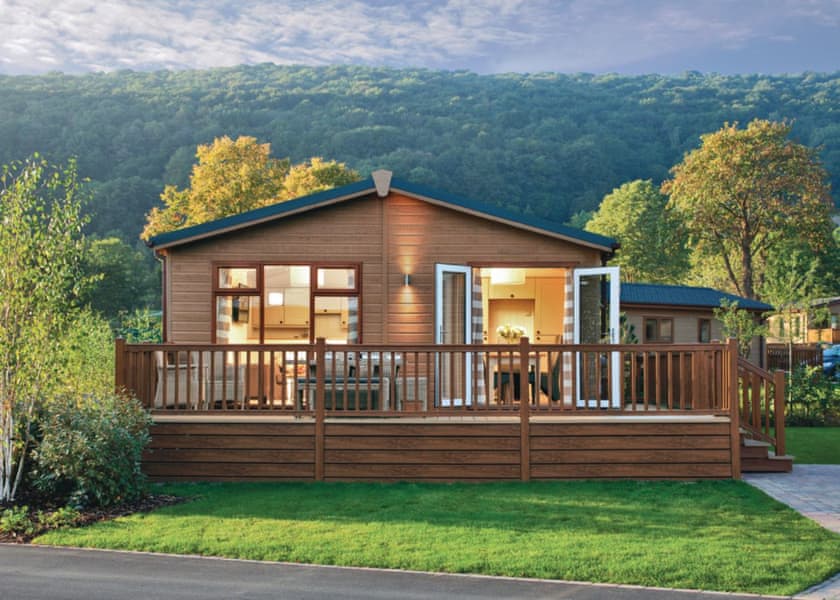 Cosy, luxury lodges and holiday homes are in plenty of supply here at Cheddar Woods Resort and Spa. Many of which include their own private outdoor hot tub. There are oodles of amenities including a stunning spa, a heated indoor swimming pool with a separate children's are, an indoor soft play area for under 5s and a pizza restaurant where it's cooked on an outdoor log burning pizza oven. There are a host of outdoor activities to enjoy such as body zorbing, archery, fencing and water walking to name a few. Off-site, you will be able to explore the limestone outcrops of the Mendip Hills with the resort also being located close to the spectacular Cheddar Gorge, Glastonbury Tor, and the city of Bristol. If you are looking for fun and beauty from your break, there is nowhere better to stay than Cheddar Woods Resort and Spa.
Hunters Quay – Argyll, Scotland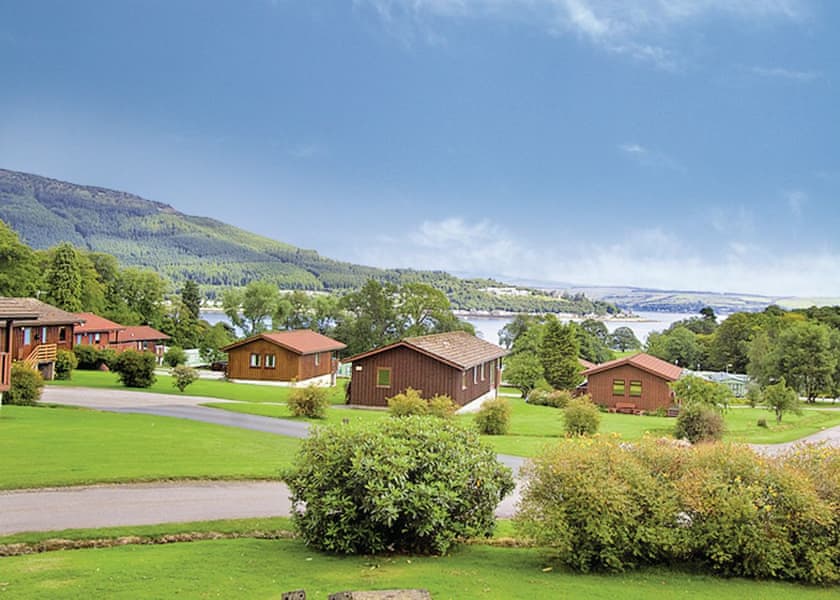 This is one of our most beautiful family friendly accommodations with its picture postcard views all-around of Holy Loch and the Firth of Clyde. Hunters Quay is surrounded by an enticing array of walks and wildlife, making it the perfect base for exploring nearby towns including Inveraray and Rothesay, as well as many stunning Lochs. There are kids clubs available or the children to have lots of fun during the day while the adults can treat themselves and spend some quality time together on beautiful walks or at the popular bar and restaurant or even the spa. There is a climbing wall, bike hire and horse riding available for something a little different to do. There is also a wide choice of other activities to enjoy in. With something for everyone, this is the perfect family holiday destination.
Piran Meadows – Newquay, Cornwall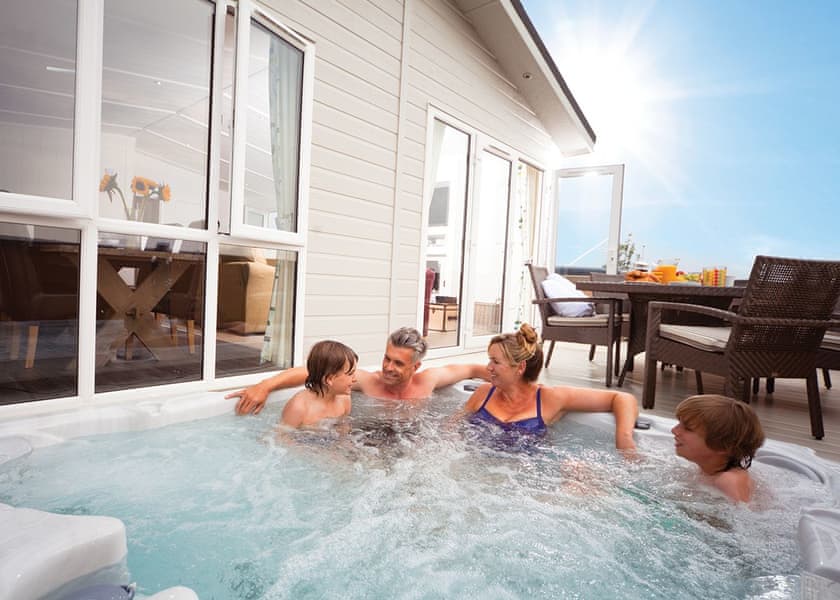 Cornwall is full of beauty and is just the perfect spot for a family getaway. Piran Meadows Resort is just a short drive away from the golden beaches of Newquay and surrounded by the local countryside meaning it is an ideal base for a familymoon taken completely at your own pace. It has won the prestigious Best in Britain award highlighting how special it is here. A stylish bar and restaurant and an extensive selection of activities on site including archery to laser clay shooting and pool-based activities ensuring that everyone remains happy. Everything you need for creating those unforgettable holiday memories will be found here. The Eden Project, Falmouth and Polzeath are all just a short trip away that we highly recommend visiting if you have time.
Have any of these locations got you interested at all? For more information and pricing, Penny would be more than happy to chat with you and if you want a different area, she has plenty more options for you. Give Penny a call on 01582 349480 or complete our enquiry form.
Photos courtesy of Hoseasons